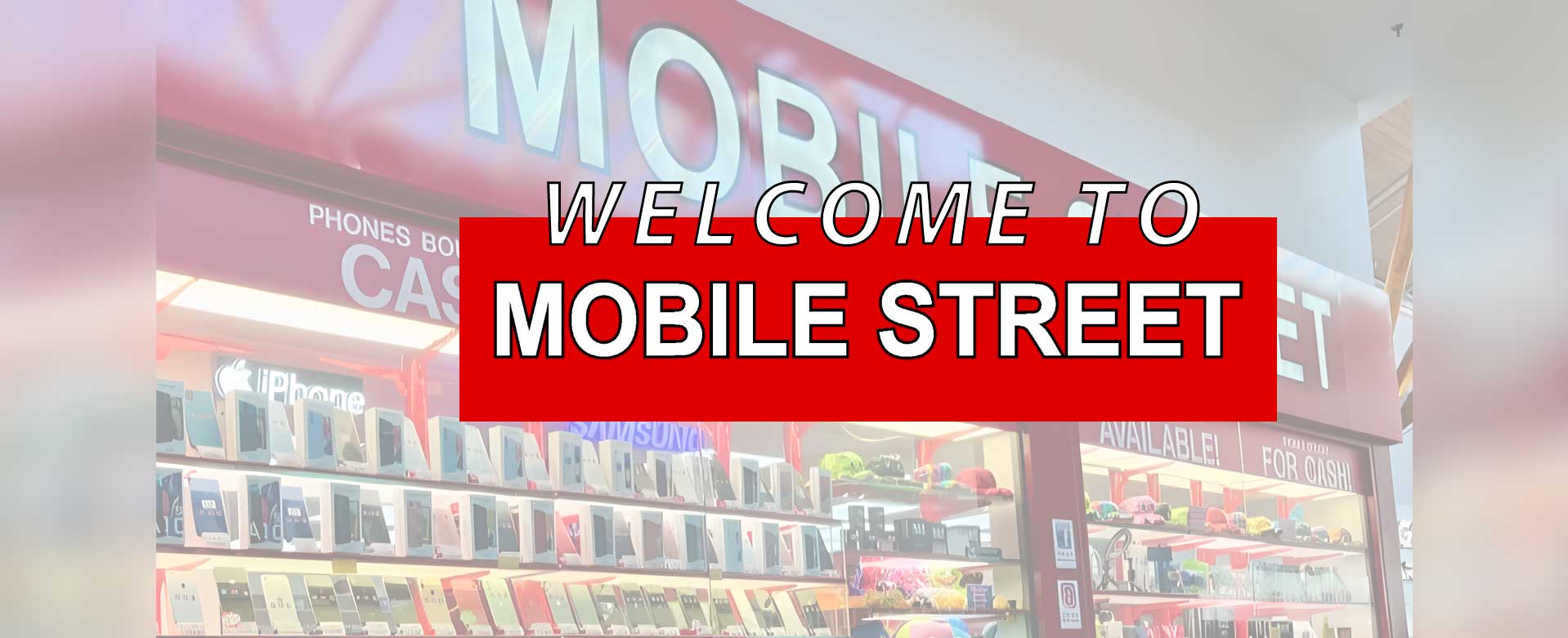 We Fix
All Devices

, All Problems
15+ Years of
Experience
We are proud of our commitment to customer service
15+
Years of experiences.
Established in 2005
10000+
Devices Repaired

And counting!
AAA+
Original or Platinum parts
Our Testimonials
See what our customers are saying about us
- Brian
Cannot praise this shop enough, friendly helpful staff, nothing is too much trouble for them. They sorted my phone out last week and this morning they helped my wife with her phone. Highly recommend Mobile Street for any mobile issues. We will always use them for any mobile issues.
- Pierre
Tried a well known Apple Reseller and was quoted £500+ and a few weeks. Had no confidence in the assistant. Then went to Mobile Street where the chap behind the counter explained what had gone wrong, the potential pitfalls (Face Camera might not work) and said it would cost £90 and take about 1 hour. Felt VERY comfortable with the diagnosis, and 1 hour later I had a working iPhone X again, and for the quoted £90.
Superb service, very professional, calm and reassuring.
- Mark
Went in to see these guys today with my phone that wasn't charging. Within an hour it was fixed and at a very good price, saved me going through hassle of a new phone and contract. Knowledgeable and courteous, defo recommend them.
Sara-Jane
Fantastic staff and Brilliant service today. Sorted out my husband's phone quickly and rectified the issue. Very happy with their service and couldn't recommend a better place to go to get your phone issues sorted out. Thank you once again.
- Julie
The staff are exceptional, their customer service is fantastic and are very affordable. I can't recommend them highly enough. I have been a customer for the past 5 years and wouldn't dream of going anywhere else. I even take friends and colleagues phones in too. Their range of face masks are excellent and I have purchased in excess of 25 over the last month or so. They are high quality and reasonably priced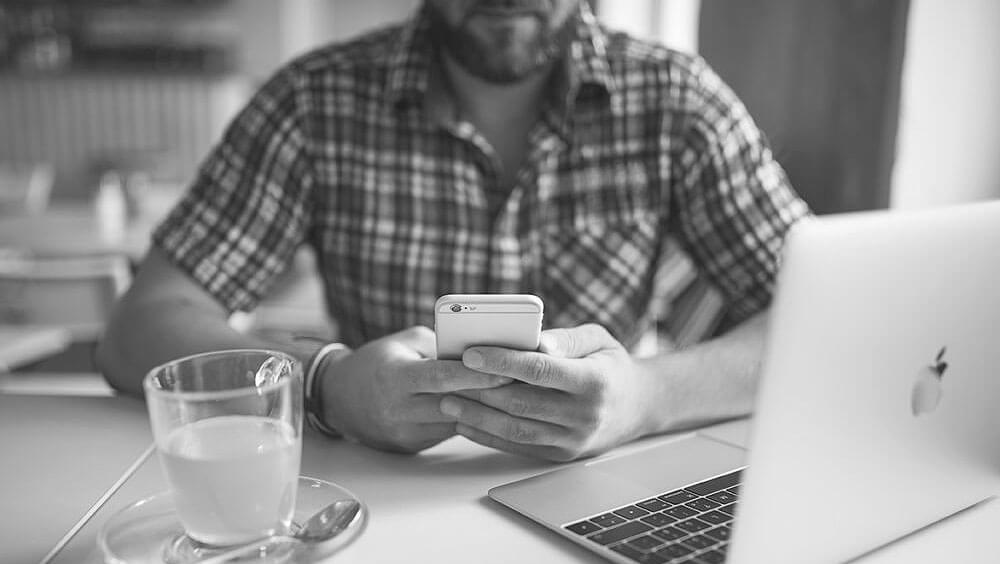 Why Choose Mobile Street
We can solve all your hardware and software problems, fast
60 Day Warranty on All Repairs
We're so confident in our repairs, we offer a full 60 day warranty with all our repairs free of charge.
Premium Grade Parts
We only use premium grade parts to repair your devices which are sourced from manufacturers who provide the highest uality available on the market.
Over 20,000 Devices Repairs
Rest easy knowing that our technicians are fully trained and have repaired thousands of devices before yours!
Low Price Guarantee
Getting your device repaired shouldn't break the bank. Our low price guarantee ensures that we always offer the best price to our customers.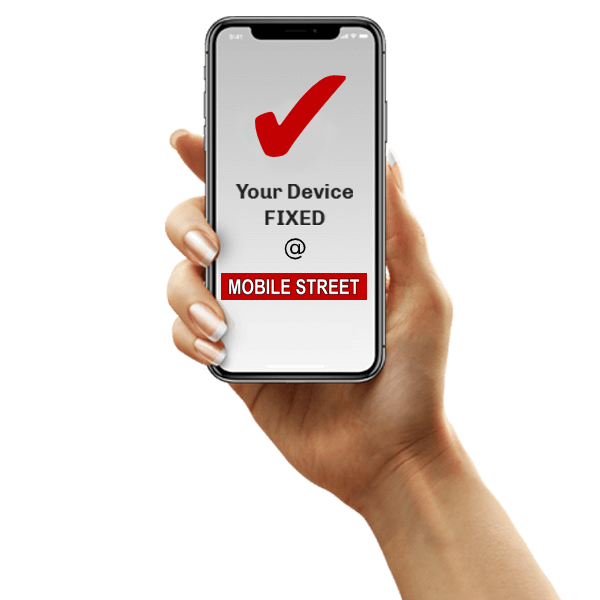 How does
i
t

work?
Get your device repaired in just three easy steps
Step 1. Tell us your Issue
Cracked Screen? No Power? Let us know your issue
Step 2. Get repair estimate
Check the repair cost estimate from one of our branch managers.
Step 3. Bring Device in store
Handover your device at our store for your repair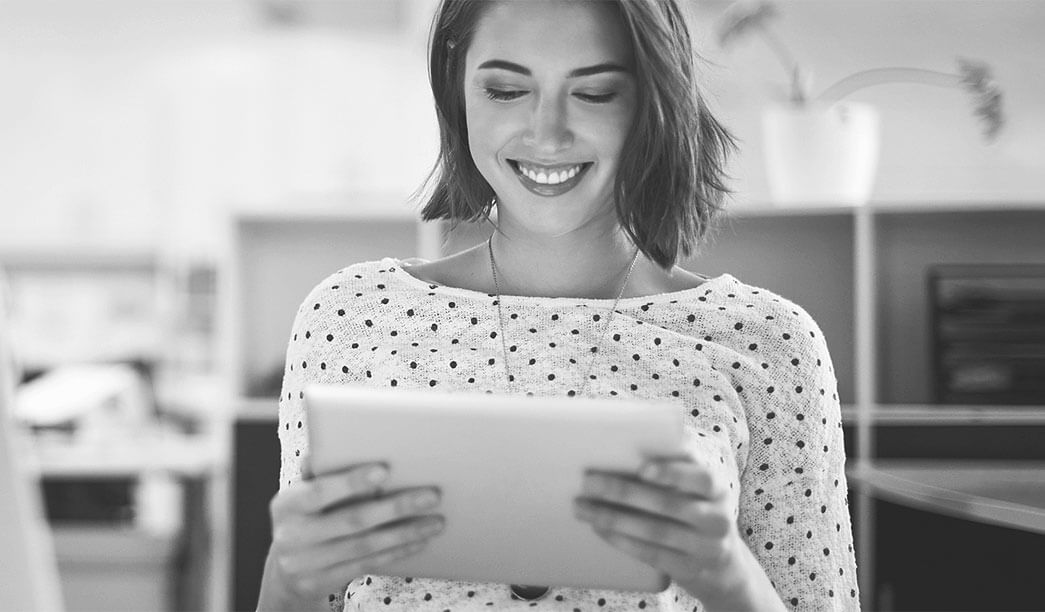 Buy, Sell, Trade
Don't want to fix your phone? Just want the latest gadget?
We pay the best prices for your old device. We even buy broken phones. Cracked screen? No problem.
Drop us a message if you would like a quote, or give us a call! We would be happy to offer you an estimate.
We will give you cash same day for your used or broken device.
We will happily trade in your device towards one of ours
Sit back and relax because your new device will come with a 1 year warranty!
Some Frequently
Asked Questions
We can solve your hardware and software Problems
Our Technicians are Ready to
Fix Your Device!
From iPhones to iPads to the latest and greatest devices, your local branch can repair your phone, tablet, console or computer in as little as 1 hour.
Maidstone – 01622 661116
Sittingbourne – 01795 599313
Ashford –     01233 647001
Sheerness – 01795 581383
Sevenoaks – 01732 469047
Completely Prepared
Rest assured that each repair made by Mobile Street is performed to top quality standards and is also protected with our free 60 day warranty